Archive for the 'Uncategorized' Category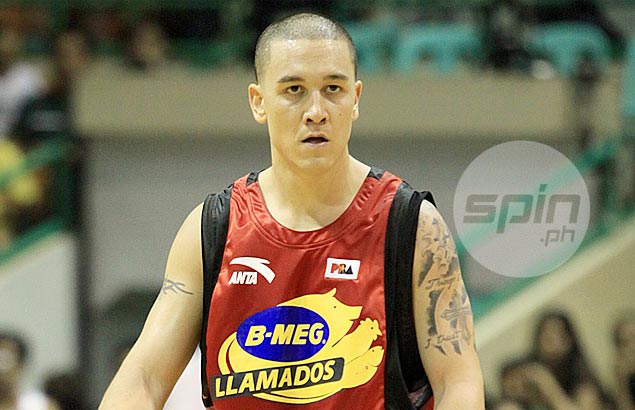 With an eye toward the future, the San Mig Coffee Mixers sent starting point guard Josh Urbiztondo to Barako Bull in exchange for a first round pick next year.
San Mig Coffee team executive Rene Pardo confirmed the news to InterAKTV in a telephone interview.
"We don't have a first and second round picks next year, so we have to give something to gain something," said Pardo, who added that it was Barako Bull which initiated the trade.
Barako Bull coach Junel Baculi confirmed that the team asked for Urbiztondo's services because rookie guard Eman Monfort was injured.
"He dislocated his finger and he will be sidelined for the next three months," said Baculi.
At Barako Bull, Urbiztondo joins a guard corps that includes veteran Celino Cruz and rookie Lester Alvarez.
Roger Yap, another former guard from the Purefoods franchise, has also been signed by Barako Bull.
The Energy Colas own four first round picks next year, owing to trades the franchise undertook when it was still known as the old Air 21 Express. To sweeten the pot, Barako Bull will give San Mig Coffee the option to pick which of its four first rounders to give in exchange for Urbiztondo.
"We have the option of picking which among the four picks will be given to us," said Pardo.
With Urbiztondo's departure, the ballhandling duties for the Mixers will fall on Mark Barroca, Jonas Villanueva, and newly-signed Chris Pacana.
http://www.spin.ph/sports/basketball/news/cone-heartbroken-after-mixers-send-urbiztondo-to-barako-for-draft-pick
For two seasons, the B-MEG Llamados brand has been associated with top players James Yap, Marc Pingris, and Peter June Simon.
But beginning the 38th season of the PBA, the Purefoods franchise will be known as the San Mig Coffee Mixers.
Team executive Rene Pardo confirmed the news to InterAKTV.
Like B-MEG, San Mig Coffee is one of the brands under San Miguel Purefoods Company, Inc. which owns the PBA franchise.
The franchise joined the PBA as the Purefoods Hotdogs, and used the squad as a vehicle for promoting different brands, such as hotdogs, noodles, corned beef, and ice cream. The team switched to the name B-MEG midway through the 2009-10 season.
Source: InterAksyon
Basketball
Jimmy Alapag – former NCAA guard, California State University, San Bernardino
Joe Devance – former NCAA center, UTEP Miners
Denver Lopez – former NCAA guard, California State University, Fullerton
Eric Menk – former NCAA forward, Lake Superior State University
Leilani Mitchell – New York Liberty guard, University of Idaho (With Filipino ancestry)
Gabe Norwood – former NCAA guard, George Mason Patriots
Dorian Peña – former NCAA forward, Coppin State University
Rafi Reavis – former NCAA center, Coppin State University
Nate Robinson – Golden State Warriors guard.
Chris Ross – former NCAA guard, Marshall Thundering Herd
Andy Seigle – former NCAA forward, New Orleans
Danny Seigle – former NCAA forward, Wagner
Erik Spoelstra – Miami Heat former video coordinator, assistant coach and current head coach (Filipina mother)
Raymond Townsend – Golden State Warriors, San Diego Clippers and UCLA Bruins, guard
Kelly Williams – former NCAA guard, Oakland Golden Grizzlies
Josh Urbiztondo – former NCAA guard, Fresno Pacific University